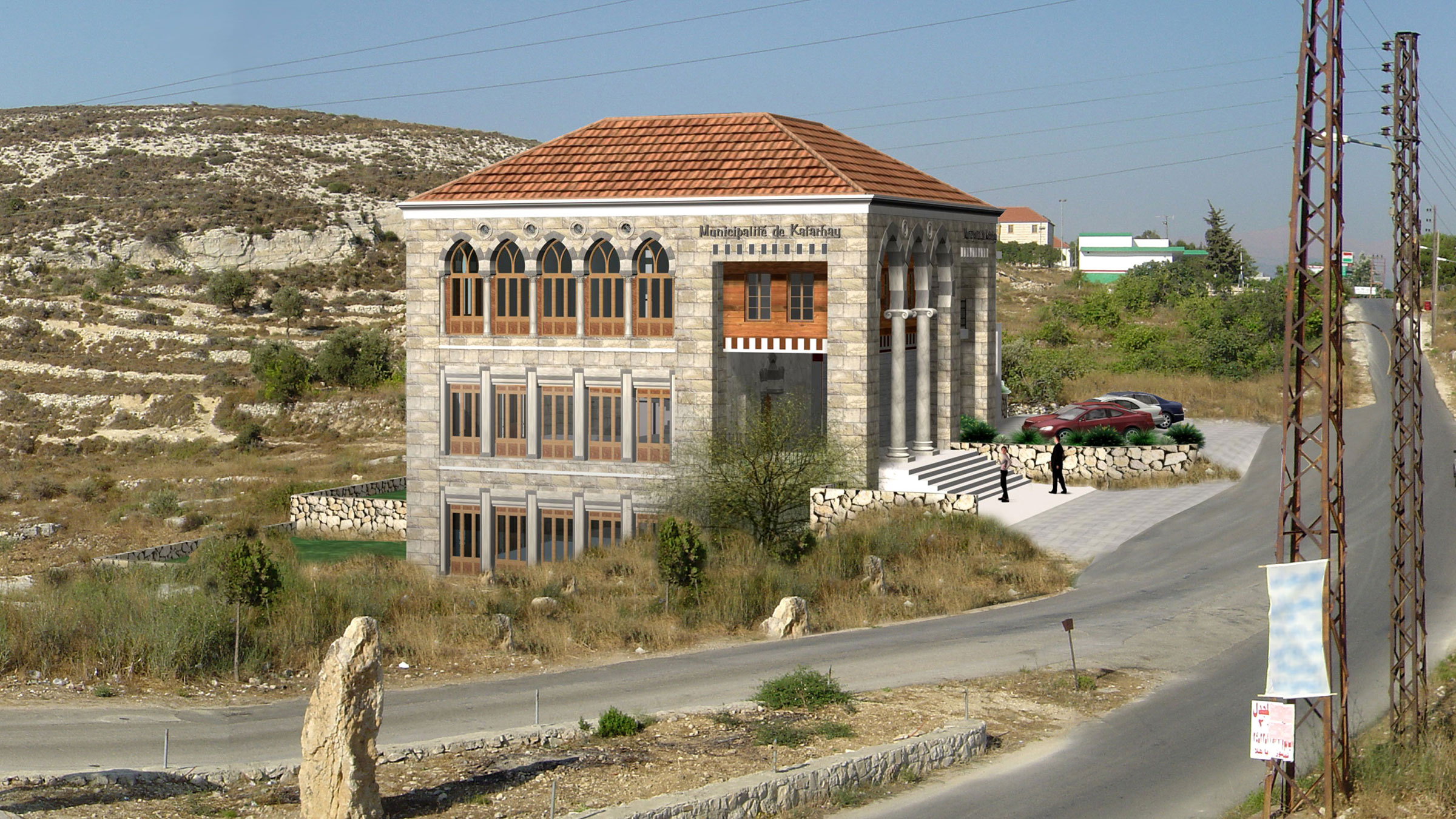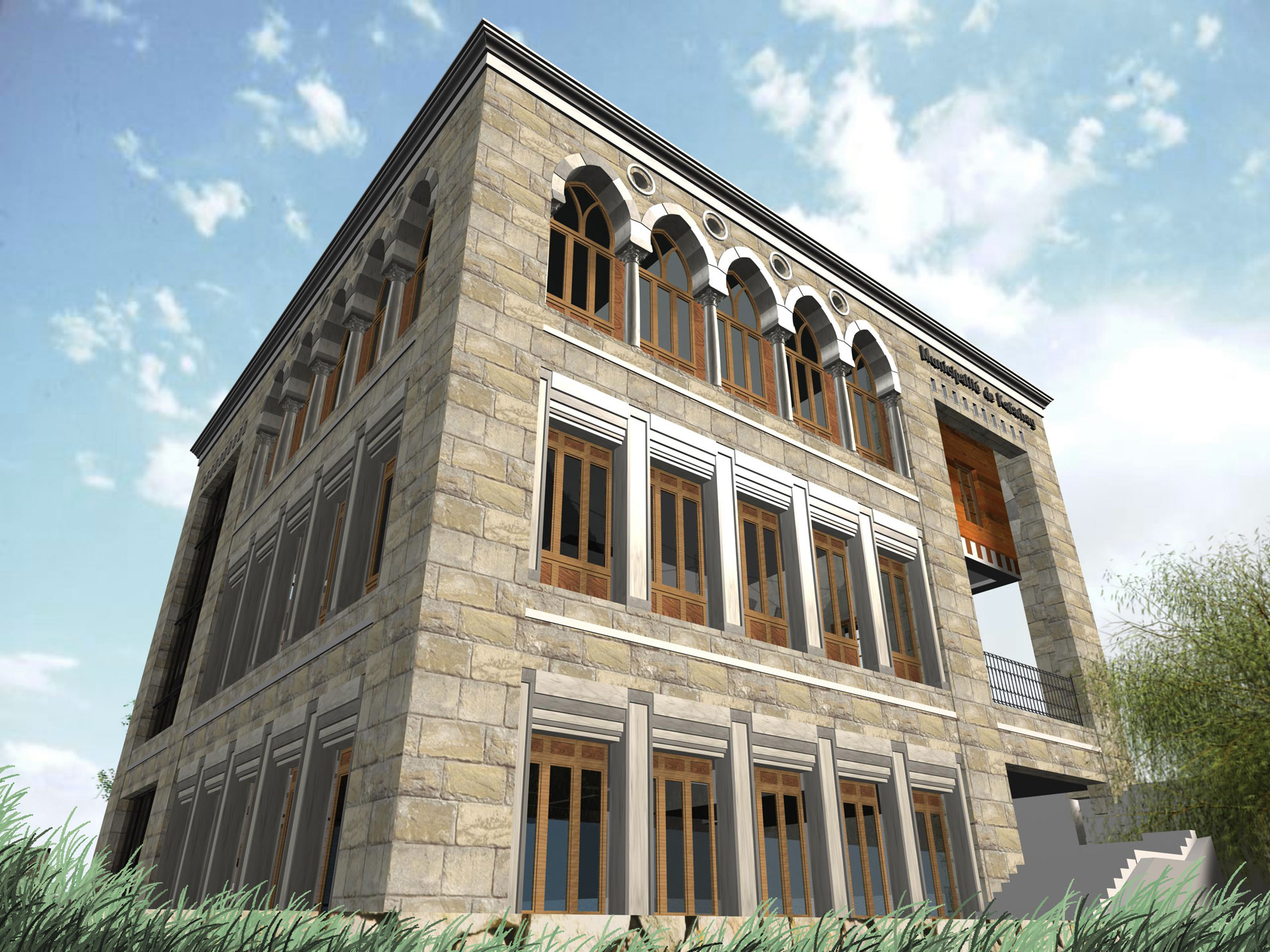 KAFARHAY MUNICIPALITY
OLD ARE BOLD!
KAFARHAY MUNICIPALITY is located at Batroun Kaza in a quiet and peaceful village of Kafarhay.
Surrounded by same modules of SOS village, the municipality is designed to take place in a harmoniously way within the context…
Simple volume creating the central hall around which are gathered all other functions, the internal space is also reflected by outer elevations and openings.
Awaiting funds for execution, the project is undergoing development...